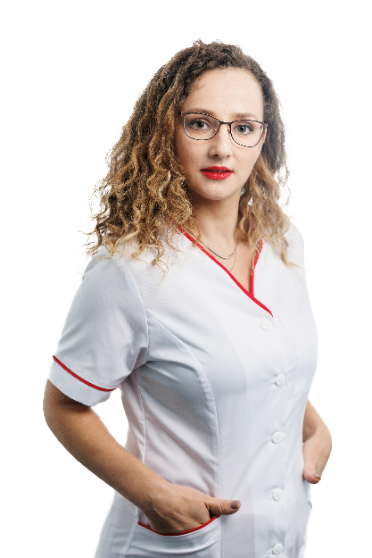 Dr. Nanu Patricia Valentina
Medic veterinar
Competențe
recotarea și examinare LCR
examen citomorfologic și histopatologic
Arii de interes medical
Neurologie
Citologie
Histologie
Experiență profesională
Doctorand în cadrul Facultății de Medicină Veterinară
Publicații
"Protocol terapeutic chirurgical în fracturi diafizare ale femurului la canide și feline" realizată sub îndrumarea Asist. Univ. Dr. Garjoabă Ionuț Cristian.
Patricia Valetina DOBRE, Teodoru SOARE, Lucian RUGINĂ, Manuella MILITARU, "Histological Aspects of Bone Tissue Transplants: Case Study", Congresul Internațional "Life Sciences – A Challenge to the future, 55th Annual Meeting of Veterinary Sciences "Towards a Global Health", Iași, 20-21 Octombrie 2016;
Patricia Valentina Dobre, Cristina FERNOAGĂ, Teodoru SOARE, Alexandru NEAGU, Manuella MILITARU, Study Of The Cerebrospinal Fluid (CSF) Cytology In Dogs And Cats With Different PathologiesThe International Conference of the University of Agronomic Sciences and Veterinary Medicine of Bucharest, Agriculture for Life, Life for Agriculture, 7-9 Iunie 2018, București, România.
Membru în societăți medicale:
Membru al Fundatiei Veterinare de Patologie "Charles Luis DAVIS and Samuel Wesley Thompson DVM Foundation" din anul 2015